Hurricane RELIEF
Thursday, September 21, 2017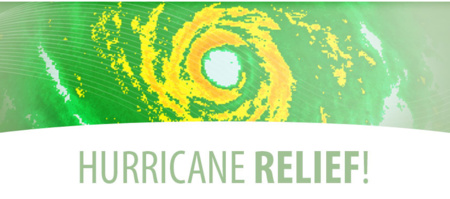 September 15, 2017
Our Dental Community Friends & Family-
First and foremost, our thoughts and prayers go out to you and everyone affected by Hurricane Irma. Just a few weeks ago, the entire nation watched the devastation caused by Hurricane Harvey in Texas and Louisiana only to be followed by the largest hurricane ever in the Atlantic.
As a lifelong resident of the Houston area, I too have been affected in many ways by the recent events. Being displaced from my home has been challenging, but it has also allowed me to pause, take a personal inventory and ultimately find ways to help others.
Fortunately, the dental community has served me well for the past 25 years and being part of an organization like Panoramic Corporation has reminded me of the family atmosphere of my colleagues and our customers.
While we do not know exactly how you were personally impacted by this event, please know that we are standing by and ready to assist you in any way possible. We can perform an evaluation of your Panoramic X-ray machine for insurance purposes, move your machine or offer you aggressive pricing on a new unit including special financing with no payments for six months. Regardless, our employees and factory trained technicians are ready to assist.
Please let us know how we can remove any burden for you, so you can focus on rebuilding. As always, we can be reached at 800-654-2027. Please mention "hurricane relief" when you call. You may also call my cell phone at 281-639-0618 if you need to discuss your situation in detail.
From the entire team at Panoramic Corporation, we wish you the best and look forward to continue serving your practice.
Best regards,
Hector Gonzalez
Director of Sales and Special Markets
Panoramic Corporation
Sales and Marketing
Young Innovations Inc.
Cell 281-639-0618
Richmond, TX