#LEGEND
Friday, December 29, 2017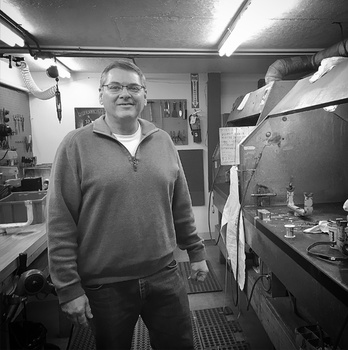 Today we bid a sad retirement farewell to a legend here at Panoramic...

While company loyalty seems to be a fleeting commodity in today's corporate culture, Paul has exemplified what it means to serve with integrity, passion, commitment and luminous positivity even in the most trying of times. His tireless efforts, ingenuity, and fierce attention to detail have forged a permanent mark on all of us here at Panoramic. Whether you have been a guest here, served alongside Paul, or perhaps a customer who have been blessed by the steady work of his hands reflected in Panoramic's hallmark reliability, he left an impression on you that to this day still bespeaks of service excellence.

It is incredibly hard if not impossible to replace people of such tremendous character and diligence. His example has set the proverbial bar (way) high, yet with a magnetic humility and in a manner that willingly prompts others to share the vision cast with a vibrant outlook on what's ahead.
And while our gaze forward will be without him in person, his presence will be felt by all who continue the same care and ambassodorship of faithful workmanship which serves our customers within the amazing dental community.
From all of us (still here), wishing you all the best as you enjoy retirement with your beloved family, cheering on the White Sox and of course, wetting a line in hopes of snatching yet another great catch!
#LEGEND